Data Destruction
3 Step Approach Data Erasure
All three purge methods are used: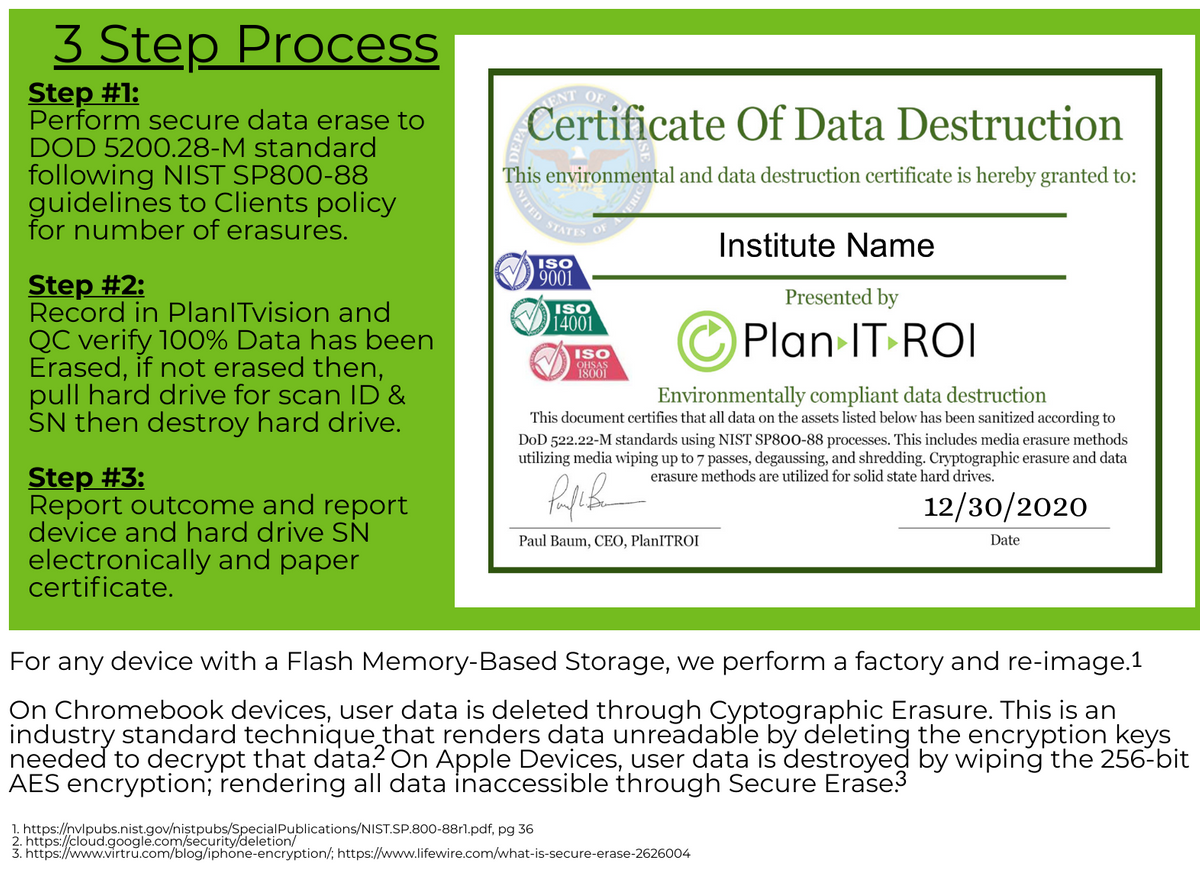 You will receive reporting on the outcome of each step as well as each change in the chain of custody. 100% transparency.

Secure Steps to Data Destruction
1. Client Securely Transfers Media to Tech Trade Up in a locked bin for Destruction. Media can be (Hard Drives, Tapes, Memory, etc.).
2. Tech Trade Up then Degausses Media as its removed from Bin to ensure Data has been eradicated using NIST approved Degasser.
3. Tech Trade Up then scans serial numbers and records in PlanITvision for proper chain of custody reporting to Client.
4. Tech Trade Up then shreds all Media to NIST level shredding.

Process can be performed at Tech Trade Up owned facility, Partner facilities, Client facilities or Mobile secure trucks with video for proof. Tech Trade Up provides degaussers and secure media bins at our clients locations.
Secure Logistics and Chain-of-Custody
Providing secure logistics to our clients requirements:
Sealed trucks
GPS tracking of all vehicles
Online tracking of all vehicles
Dual drivers as required
Armored transport as required
Follow-on vehicle to assure shipments travel securely and seals are not tampered with in transit as required by clients